Welcome to wishlist Wednesday! Every Wednesday between now and Christmas, I will be compiling gift ideas for some of the special people on your list. As a bonus, every item will be less than $50 because, if you're like me, you probably don't have a mountain of money lying around. (If you do have a mountain of money lying around, you can probably just pay someone to go buy your gifts. Like a personal Christmas shopper? Is that a thing?)
This week… moms!
I don't know about you, but my mom is pretty easy to shop for. The struggle isn't finding what to get her, it's narrowing down the million things I find and want to buy her to what she really needs or will use. (I have way too much fun Christmas shopping. Seriously. I live for this. Can I be someone's personal Christmas shopper?)
On a side note, can you even believe that Thanksgiving is tomorrow?? Where did November go? What happened?
What do you do to celebrate Thanksgiving? I'm hoping to get in a nice, quiet workout at the gym, depending on how my tailbone is treating me, then going to my uncle's house for dinner. I'm going to stuff myself full of ham, rolls, and this pomegranate apple kale salad that I'll be bringing with me before going into a sleepy coma and probably watching Netflix for the rest of the night.
Anyway, I hope this helps if you're struggling with gift ideas this Christmas season!
to buy:
If your mom is anything like my mom (and me), she will love this day designer planner. The mini version is under $50, but the full-sized editions are only about $10 more. This planner is jaw-droppingly gorgeous (did I just say that about a planner? It's been a long week already) and extremely functional, with a to-do list, goal setting, calendar, and more. I think this is going on my wishlist.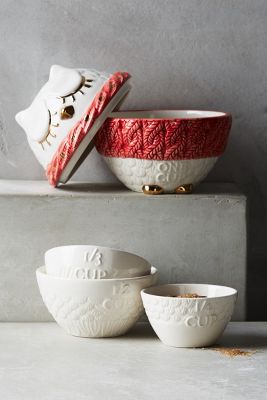 Excuse me while I scream over how cute these nesting owl measuring cups are. now go buy them for someone you love, quickly. or for yourself. or for me.
If your mom loves sentimental gifts, this mother & daughter letter set will make her a little mushy.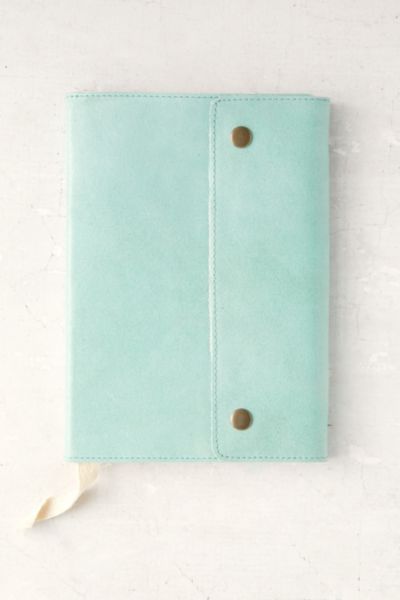 This leather journal is beautiful and classic.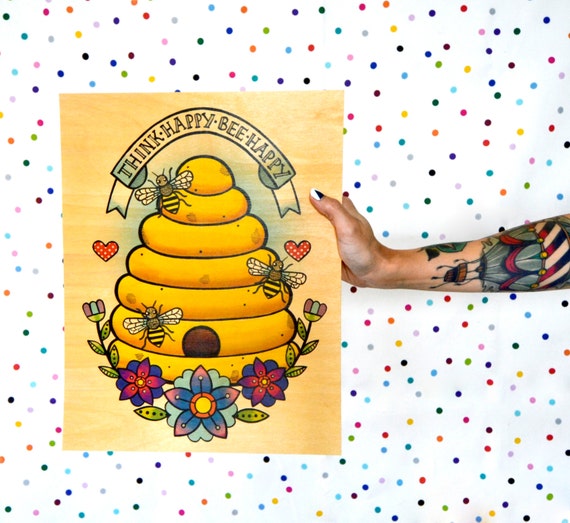 This bee happy print would be adorable in her kitchen.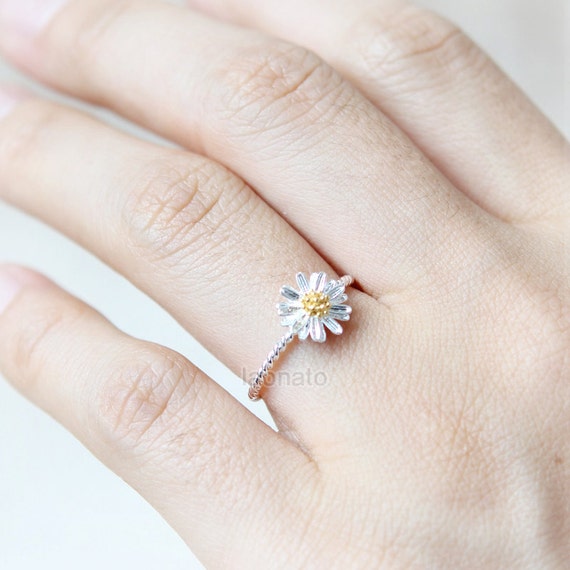 Any girl on your list will love this delicate daisy ring. It's cute, subtle, and just the right amount of sparkle.
Your mom would love this metallic leather zipper case that's just the right amount of glam for using for literally anything.
to diy:
Whip up this diy infused honey and make a cute gift set with a mug (check out these or these) and her favorite tea.
dip-dyed candles! These actually look pretty easy and kind of fun to make. And very pretty. Plus, even if they're really ugly, your mom probably won't laugh at them. (no guarantees)